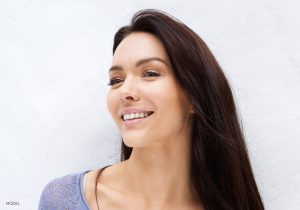 For Dallas men and women who desire rhinoplasty surgery, it's important to stop and think about a few factors before you take the plunge. To help guide you through the consideration process, here's a list of 5 things to think about before you get a nose job.
How Committed Are You to This Process?
Having rhinoplasty performed is a process, not an event, especially for Dallas patients whose surgical plans include breaking the nasal bone. While you'll initially have a 2 week recovery time period during which you won't be able to go to work or school, it can take months to fully recover from nasal surgery depending on how aggressive your surgical plan is. Are you ready for the commitment to the process you need to make?
What Exactly Do You Want to Change?
No two rhinoplasty surgeries are alike. In fact, a nose job can alter a variety of natural nose presentations and even perform functional changes to improve breathing. Since all Dallas patients have different noses which look differently on them depending on their unique facial features, it's necessary to know before your initial consultation what exactly you want to change about your nose so you can clearly communicate that to Dallas facial plastic surgeon, Dr. Bassichis of Advanced Facial Plastic Surgery.
Are You Able to Take Adequate Time Off Work or Your Other Responsibilities for Recovery?
Getting a nose job requires you to typically take 2 weeks off work or school for your initial recovery period. Do you have ample vacation time saved up at work, or can you squeeze in your desired nose job during summer or winter break? It's important that you don't skimp on your rest and recovery period, as your body needs this rest to start the healing process.
Are You in Good General Health?
Dr. Bassichis performs elective rhinoplasty surgery. While surgeons in the ER may perform an emergency, life-saving surgery without knowing your full medical history, elective surgery is different. No Dallas patient should have a nose job if they have a medical condition that may overly complicate surgery or the recovery process. The risks just aren't worth it.
Do You Have the Patience to Wait Up to a Year to See Your Final Results?
A final thing to consider before undergoing rhinoplasty is whether or not you have the patience to wait for your end results. While bruising and swelling gradually subside after your surgery, it takes the average patient a year to see the final results of a nose job performed for cosmetic purposes. We know you're eager to see your new nose, but it won't make its appearance for quite some time.
Consult with Dr. Bassichis to Learn More
Whether you have questions about this list of things to consider before undergoing a nose job or have other questions or concerns, Dr. Bassichis wants to help. Schedule a consultation with him at Advanced Facial Plastic Surgery Center to learn how the procedure will impact you given your current nose, your desired outcomes, and the unique surgical plan that two of you collaborate on.
To schedule a consultation with Dr. Bassichis, call our practice in Dallas today at (972) 774-1777.