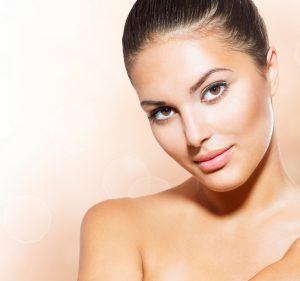 Ask any facial plastic surgeon, like Dallas surgeon Dr. Bassichis, who is double board-certified in Facial Plastic and Reconstructive Surgery and Otorhinolaryngology (Ear Nose and Throat Surgery), and he will tell you that rhinoplasty surgery, or a nose job, varies greatly from patient to patient. In fact, most doctors will tell you, of all their hundreds or thousands of nose job patients; they have never done the same rhinoplasty surgery twice. So, the answer to "Is it necessary to reshape or break the nasal bone during rhinoplasty surgery?" all depends on what type of rhinoplasty surgery you are having, and what type of results are you expecting.
What is Rhinoplasty Surgery?
Rhinoplasty surgery, or a nose job, is typically a cosmetic procedure used to change the nose's appearance. Many people undergo rhinoplasty surgery to narrow or widen a nose, remove a nasal hump or fix a crooked nose. But, there may be functional reasons to undergo rhinoplasty surgery, too. Patients in Dallas with a deviated septum, or who are chronically stuffy, have a severe nasal drip, have a congenital disability, or have suffered nasal trauma in the past and have breathing troubles, may elect to have functional nasal surgery to repair that damage and make it easier to breathe. While cosmetic nasal surgery is an out of pocket expense, you may be reimbursed by your medical insurance for some forms of functional rhinoplasty surgery.
Rhinoplasty surgery can involve several surgical elements. This may include the shaving, removal, or breaking of the nasal bone (the latter is called a lateral osteotomy). As well as the removal or addition of cartilage or addition of synthetic tissues. Which procedures Dallas plastic surgeon Dr. Bassichis at Advanced Facial Plastic Surgery Center will choose for your rhinoplasty surgery will depend on your unique case and desired results.
Why Would My Doctor Need to Reshape My Nasal Bone or Break My Nose?
There are many reasons that Dallas Dr. Bassichis may need to reshape your nasal bone or perform a lateral osteotomy. The first is to remove a nasal hump. When removing a nasal hump, the hump portion of the nasal bone is typically shaved down. Then, breaking the nose may be necessary to narrow the nasal bone and close the "open roof" created by the shaving procedure of the hump reduction. Often when removing a nasal hump, if the nasal bone isn't broken, the resulting nose will appear too wide. Second, a nasal bone may be shaved or broken to narrow down a wide nose. Finally, lateral osteotomy may be performed to fix a crooked nose, so the nasal bone can be realigned into a straight line, giving you a more pleasing aesthetic appearance.
When is Reshaping My Nasal Bone Not Necessary During Rhinoplasty Surgery?
As we've mentioned before, no two rhinoplasty surgeries are alike. Just because you are having rhinoplasty surgery doesn't mean that you will need to have your nasal bone reshaped, shaved, or broken. In fact, if you are having tip work done alone, which includes your cartilage, or are having uneven nostrils either widened, narrowed, or made more symmetrical, no nasal bone work is even needed.
I Want Rhinoplasty Surgery. What Are My Next Steps?
During your consultation, Dr. Bassichis will listen to what bothers you about your nose and make sure that you have realistic expectations for rhinoplasty surgery. If you're ready for rhinoplasty surgery, contact Dr. Bassichis in his Dallas office for a consultation at (972) 774-1777.