PhotoFacial (IPL) Dallas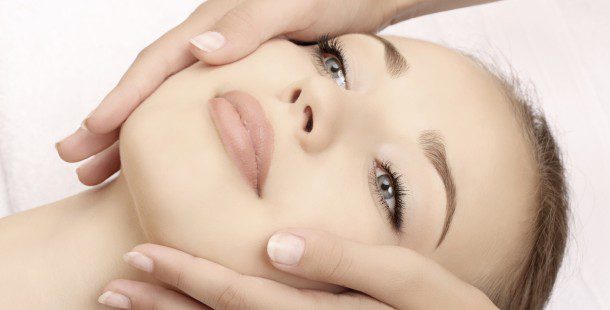 Our state-of-the-art PhotoFacial treatments utilize Intense Pulsed Light (IPL) Technology to improve and rejuvenate the skin of the face and body. Using PhotoFacial, we can dramatically improve the look of sun-damaged skin, brown spots, pigmented lesions, and even-out the skin tone. Because the epidermis (top layer) of the skin is unharmed by this treatment, there is minimal redness and minimal down time with PhotoFacial. These treatments are also therapeutic for patients with the persistent redness and flushing of rosacea and other skin conditions. The result of PhotoFacial is more evenly pigmented, healthier and younger-appearing skin.
Additionally, PhotoFacial can be used in conjunction with fractional non-ablative laser treatments, chemical peels or microdermabrasion to synergistically enhance the results of these procedures. We also often use PhotoFacial therapy following Fractionated CO2 laser resurfacing or facelift surgery to maximize and customize outcomes. PhotoFacial is best performed as a series of treatments that dramatically eliminates signs of sun damage, aging, and Rosacea, on the face, neck, arms, hands and chest. Treatments are usually done every three to four weeks. Some patients come in for maintenance therapy 1-2 times a year after they finish their treatment series.
Under the guidance of our double board-certified facial plastic surgeon, our certified Laser Specialists would be pleased to see you for a complimentary consultation regarding our state-of-the-art PhotoFacial Treatments. We know you will enjoy your treatments with our experienced, caring, and professional laser staff.
Please click the photo below to be immediately connected to our PHOTOFACIAL PHOTO GALLERY.