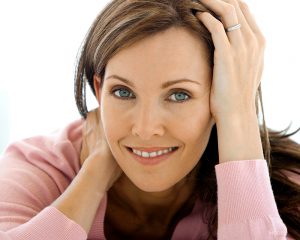 Many Dallas residents experience facial wrinkling and lost facial volume, such as sunken cheeks, as they age. It's (unfortunately) a completely normal and to-be-expected part of the natural aging process. And it's exactly why so many locals turn to Dr. Bassichis for a facelift.
A common question about the procedure is whether or not the results from surgery will be permanent. Continue reading to learn just what you can expect when you get a facelift from Dallas plastic surgeon Dr. Bassichis.
Expected Facelift Results
Generally speaking, Dallas residents can expect to look about 10 years younger when they opt for a facelift to address their facial wrinkling and lost facial volume. And with Dr. Bassichis' technical skill and artistic eye, he's able to perform this procedure in a manner that provides you with results that look natural, not windblown, so that nobody will know you've had work done unless you tell them. They'll likely just think you've found a "magic" facial cream and you aren't sharing your secret!
Dallas patients should know, though, that while results from this surgery can be long-lasting – up to a decade and sometimes even a few years longer – they aren't permanent. This isn't because the procedure fails, but because even if you have a facelift, the aging process (unfortunately) doesn't stop. Eventually, you can expect to experience additional facial wrinkling and lost facial volume, despite having had surgery to correct these issues in the past.
Strategies to Get the Best Benefits from Facial Plastic Surgery
To extend your results and delay your need for a follow-up surgery, Dr. Bassichis provides his Dallas patients with a series of tips when planning facial plastic surgery. These include:
Getting a mini-lift in your 30s or 40s
Getting a full lift in your 50s, rather than your 60s, which may delay your need for a follow-up procedure in the future*
Undergoing a series of routine facial procedures after your surgery to fight off new signs of aging, including routine BOTOX® injections, facial fillers, and laser treatments and/or chemical peels
Learning More About Your Options
Whether you need facial plastic surgery now, or can delay it for a few years, you won't be able to determine the best course of treatment on your own – no matter how much online research you do. Only at a consultation with a skilled facelift plastic surgeon like Dr. Bassichis of Advanced Facial Plastic Surgery Center, during which he will examine your face and listen to your problem areas and desired outcomes, will allow you to walk out knowing your best course of treatment.
While some patients may think surgery is immediately needed, they're often surprised to learn that a series of injections with dermal fillers or BOTOX® or facial peels can provide them with results they'll be pleased with, that can also delay the need for surgery to a future date.
To learn what treatment plan is best for you, schedule an initial consultation with Dr. Bassichis at Advanced Facial Plastic Surgery Center in Dallas today by calling (972) 774-1777.
*Individual results may vary.