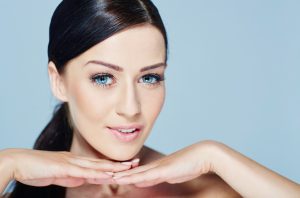 Many people with nasal allergies wonder if a rhinoplasty, or nose job, as it is commonly called, will improve or eradicate their allergies. While Rhinoplasty itself is not a surgical option for curing nasal allergies, if you have rhinoplasty performed by a double board certified plastic surgeon in Facial Plastic and Reconstructive Surgery as well as Otorhinolaryngology (ear, nose and throat surgery), like Dallas surgeon Dr. Bassichis at Advanced Facial Plastic Surgery Center, you may find that functional changes to the nose may make it easier to breathe. Read on as Dallas surgeon Dr. Bassichis explains what rhinoplasty is, the cosmetic and functional benefits of rhinoplasty and how this surgery may or may not affect your allergies.
What is Rhinoplasty?
Rhinoplasty is a type of plastic surgery to improve the shape of the nose, its function or both. There are two types of incision options for rhinoplasty; with a closed procedure, incisions are hidden inside the nose; with an open procedure, an incision is made on the columella (the part of the nose that separates your two nostrils). Whichever incision type your plastic surgeon chooses, these incisions allow for the nose skin and cartilages to be gently raised, which ultimately results in the reshaping and sculpting of the nose to your pre-selected, desired look.
What are the Cosmetic Benefits of a Rhinoplasty?
There are several cosmetic benefits to a rhinoplasty. Rhinoplasties can correct:
An oversized nose by removing bone and cartilage.
A hump on the bridge of your nose, by gently rasping down the hump.
The nasal tip, by changing the arched lower lateral cartilages.
Nostrils that are large or wide, by focusing on reshaping your nasal symmetry.
Your overall facial look, by providing you with a nose that is proportional to the rest of your facial features.
Ultimately, the cosmetic goals of a rhinoplasty are to give you balance and harmony on your face and your profile.
What are the Functional Benefits of a Rhinoplasty?
In addition to the aesthetic benefits of a rhinoplasty, there are functional benefits to the surgery, too. A rhinoplasty can correct issues that lead to breathing problems – such as a deviated septum and chronic stuffiness – and even post-nasal drip and snoring. If you are getting rhinoplasty for functional benefits to improve your breathing, it's possible that your medical insurance may reimburse you for some of the cost per surgery.
Is a Rhinoplasty Right for Me?
If you are looking to correct the cosmetic and functional aspects of your nose to improve your facial look and breathing, you are probably wondering if rhinoplasty surgery is right for you. Before you schedule a rhinoplasty with Dallas plastic surgeon Dr. Bassichis, it's important that you have realistic expectations of what the surgery can and can't do. While the surgery can give harmony to your face and improve breathing issues, it cannot cure allergies. Also, while Dr. Bassichis' computer generated results can give you an idea of what your new nose will look like, it's important to remember that your results may vary. In addition to having these realistic expectations, rhinoplasty candidates must:
Be in good medical and psychological health.
Have completed facial growth, meaning that a rhinoplasty is not ideal for young children.
Be a non-smoker, or willing to quit at least two weeks before and two weeks after your surgery, so as not to complicate the procedure or your recovery time.
Schedule a Consultation Today
If you're considering a rhinoplasty for cosmetic and/or functional issues, you should schedule a consultation with Dallas plastic surgeon Dr. Bassichis. Call his Dallas office today at (972) 774-1777.