Chemical Peels Dallas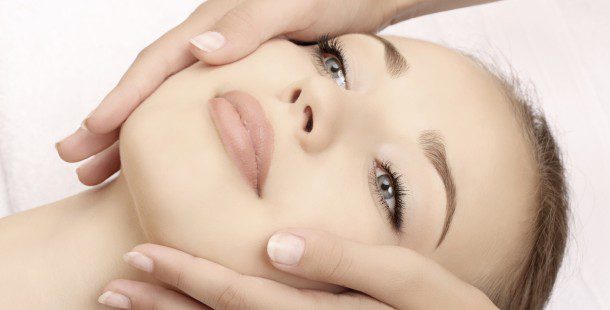 Chemical peeling of facial skin is an integral part of the armamentarium for skin care. Ancient texts describe the application of substances to the skin in an attempt to rejuvenate the appearance.
There are many products currently available for chemical resurfacing of the skin, from over-the-counter superficial peeling agents to deep peeling chemicals that should only be applied by a physician in a controlled setting. Many of these products and procedures have proven very successful in improving the quality and appearance of facial skin. The goal of chemical peeling is to remove a controlled uniform thickness of damaged skin to improve and smooth the texture of the facial skin by removing the superficial layers and stimulate a wound healing response. In response to the chemical injury, a healing reaction occurs which yields the clinical appearance of rejuvenation and a refreshed skin surface.
At ADVANCED, our professional medical aestheticians can customize a chemical peel regimen to meet your aesthetic needs from Light "Lunch Time" Peels to Deeper Peel treatments. We look forward to taking wonderful care of you in our elegant yet medical facility.
Light "Lunch Time" Peels (These can be coupled with Microdermabrasion for enhanced benefit)
"The Z Peel" – Our most gentle peel designed with mushroom extracts to promote exfoliation, remove surface blackheads and eliminate dull, dehydrated skin to gently reveal a refreshed complexion. Recommended for dry, flaky and dehydrated skin.
Lactic Peel – Milder on the skin compared to some other peels, the Lactic Acid peeling agent is more moisturizing for the skin, making it ideal to refresh dry, sensitive and rosacea skin types.
Glycolic Peel – An excellent superficial peel, glycolic acid is an alpha hydroxyl acid, derived from sugar cane, that acts as a keratolytic agent (removes the top layers of skin) and opens blocked pores, leaving a smoother skin surface. Safe for all skin types, recommended for oily/ combination skin.
Salicylic Peel – Effectively exfoliates the skin, treating blemishes including blackheads and whiteheads, for a deep pore cleansing. Salicylic acid, a beta hydroxyl acid from willow tree bark, is not recommended for those allergic to aspirin. Alone or with Microdermabrasion, this peel refines the skin's texture and minimizes enlarged pores by killing acne bacteria and the oil that the bacteria feed from. Recommended for acne/oily skin.
Medium-Depth Chemical Peels
Jessner's Peel – The lightest of the medium peels, Jessner's is a solution comprised of both beta and alpha hydroxyl acids including resorcinol, lactic, and salicylic acids. This peel improves and smoothes facial skin texture by removing the damaged outer layers. Beneficial for clogged pores, thick skin, acne, hyperpigmentation, and environmentally or photo damaged skin. Best suited for fair skin types.
Vi Peel – contains a synergistic combination of ingredients to improve skin tone, texture and clarity. Acheiving skin repair and healthy glow to reduce hyperpigmentation including melasma, acne, and sun damage. This innovative peel can be performed on all skin types and customized for your specific needs.
Custom Peels –  we invite you to have a personal consultation wth our talented aesthetic staff to learn about the latest chemical peels that we offer and determine which treatments would best address your specific needs.
Please contact us to ask about our wonderful Peel of the Month and Medi.SPA specials!