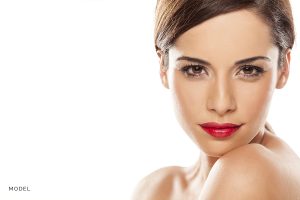 October 2017 – Although it has been approved by the US Food and Drug Administration (FDA) for the brow since 2002, the FDA recently approved the use of Botox for forehead lines. This is the third area of the face to attain FDA approval, with the other two areas being between the brows (glabellar lines) and the lines around the eyes, also known as "crow's feet."
Botox has long been used in the forehead by physicians, but now it is official. Nothing is more effective to smooth mild to even severe forehead lines. As well, Botox can even provide a non-surgical browlift when the right amount is injected above the brow.
One of the most popular cosmetic procedures; over 7 million Botox treatments were performed in 2016. Botox is considered safe when used by experienced, certified injectors and is very versatile. Small amounts can be used in other areas of the face to tweak a patients smile, bunny lines on the nose, smooth neckbands, and get rid of chin dimples in addition to the three FDA approved areas of use. It is even used medically to treat a number of ailments, including excessive sweating and neck pain.
"Botox works by relaxing the muscles in your forehead to smooth the lines and prevent them from worsening," says Dallas Facial Plastic Surgeon Dr. Benjamin Bassichis. "The key to great results is to start early and remain consistent."
For more information on Botox for forehead lines, we invite you to call (972) 774-1777 for your complimentary cosmetic consultation.