Eyelid Surgery Dallas
Eyelid surgery can enhance your appearance and your self-confidence, rejuvenating the "windows of your soul" with a bright refreshed outlook. Our eyes are one of the most important features of our face, one the main ways others read our moods, emotions, and feelings. Unfortunately, over time our eyes may begin to look tired, sad and droopy. Even when we are well rested, we no longer have that bright, "wide-eyed," youthful appearance. As a Facial Plastic Surgeon specializing exclusively in the face, Dr. Bassichis takes special interest in performing eyelid surgeries with beautiful natural results.
Eyelid surgery or Blepharoplasty is a procedure to remove excess fat, skin and muscle from the upper and/or lower eyelids. Eyelid surgery can correct drooping upper eyelids and puffy bags below the eyes – features that make you look older and more tired than you feel. However, it won't remove crow's feet or other wrinkles, eliminate dark circles under your eyes, or lift sagging brows. While it can intentionally add an upper eyelid crease to Asian eyes, it will not erase evidence of your unique ethnic heritage.
Blepharoplasty can be performed as a procedure by itself, however, consultation with Dr. Bassichis can help you decide whether any additional procedures would enhance the successful outcome of your eyelid surgery. In some patients, their "tired" or heavy eyelid appearance is due to descended brows rather than excess eyelid skin in which case a brow lift would best address their appearance. BotoxCosmetic, Dysport or Xeomin around the eyes can also minimize the appearance of crow's feet and relax the forehead to complement the results of blepharoplasty. Skillfully performed Fractionated CO2 laser resurfacing or FDA Approved Facial Fillers can smooth wrinkles in the delicate eye area. As well, a prescription for an eyelash augmenting medication, such as Latisse, can give your surgical outcome a beautiful enhancement. We would be pleased to discuss these and any other inquiries you may have regarding eyelid rejuvenation at your personal surgical consultation with Dr. Bassichis.
As with all cosmetic surgery, good health and realistic expectations are prerequisites for Blepharoplasty. Upper eyelid surgery is addressed through a small incision camouflaged in the crease of the upper eyelid; while lower eyelids are treated with a hidden incision just beneath the lower eyelashes or on the inside of the lower eyelid. Most patients return to their normal work and social routines within a few days to a week.
The results of blepharoplasty are beautifully impressive yet totally natural. Unveiling your eyes with Blepharoplasty could give you the rejuvenated new look (and outlook!) you desire. We look forward to welcoming you to our office for a personal consultation with Dr. Bassichis.
Please click the photo below to be immediately connected to our EYELID SURGERY PHOTO GALLERY.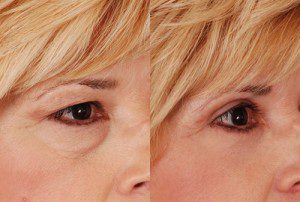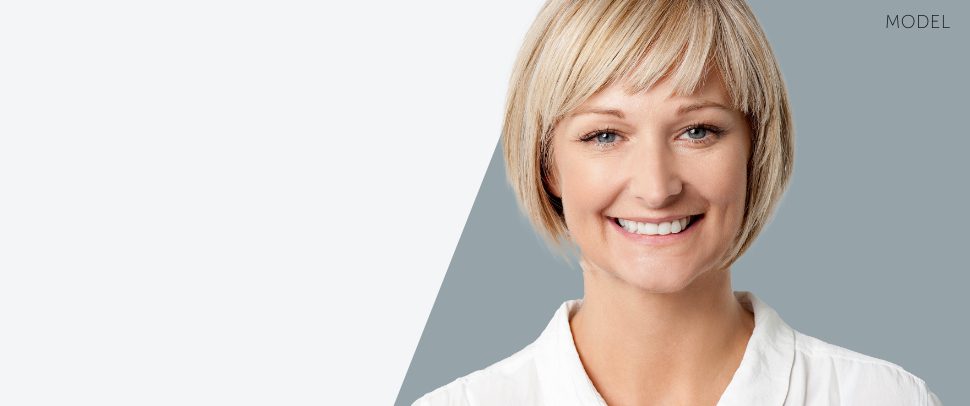 Turn back the hands of time.
GET A FACELIFT
Rejuvenate your whole face and look years younger.