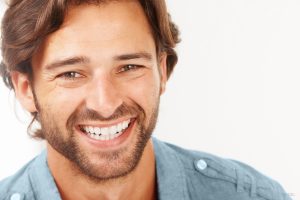 Many of Dr. Bassichis' Dallas patients report that the days and weeks leading up to their facelift is an exciting time. After all, they're looking forward to their new, more youthful look!
But preparing for plastic surgery, especially on the face, may leave you with some questions about what you can do ahead of time to prepare for the big day. To help you out, here are 10 tips from Advanced Facial Plastic Surgery Center on how to prepare for a facelift.
1. Share Any Questions or Concerns with Dr. Bassichis
Whether you have pre-surgery jitters or realize you aren't sure about a certain aspect of your surgery, Dallas plastic surgeon Dr. Bassichis wants to know before you head into the operating room so he can answer all of your questions. Just reach out to our office to leave him a message.
2. Make Sure You're Wearing Sunscreen on Your Face in the Days and Weeks leading up to Your Surgery
You should always wear sunscreen (hint, hint), but it's especially important for Dallas facelift patients to do so before their surgery.
3. If You Use Any Tobacco Products, Now's the Time to Quit
We don't mean to lecture you about smoking, vaping, or chewing tobacco, but quitting before surgery is very important. Nicotine usage constricts blood vessels, which can complicate surgery, as well as delay your healing process. If you need help quitting, talk to Dr. Bassichis about a smoking cessation program
4. Coordinate Aftercare Help
You're going to need to rest and recover in the days after your facelift surgery, which means you won't be able to do your normal daily household chores. If you have a partner, see if he or she can arrange for time off work to help you the first few days after your procedure, or find a friend or relative who can help around the house instead.
5. Arrange for a Ride to and From Your Surgery (Uber or Lyft Won't Cut It)
Dr. Bassichis' Dallas facelift patients will be receiving general anesthesia for their surgeries, which will put them completely asleep. Because this medication is so strong, you won't be allowed to drive yourself home after your procedure. Additionally, Dr. Bassichis wants his patients to be released into the care of a friend or family member, not a ridesharing app driver. Make sure to find a friend or family member who can take you to your surgery, stay in the waiting room while you have your procedure, and drive you home safely.
6. Don't Skip Your Pre-Op Appointment with Your Primary Care Physician
Pre-op appointments are important for any elective surgery because they ensure you are in sufficient health to undergo a non-emergency surgery. Keeping this appointment with your Dallas primary care physician is one of Dr. Bassichis' requirements for all his plastic surgery patients.
7. Stop Taking Non-Essential Medications and Herbal Supplements as Directed by Dr. Bassichis
If you take anti-inflammatories or herbal supplements, Dr. Bassichis will coordinate with your prescribing physician to see if they are necessary to take daily, or if you can temporarily abstain from them for your surgery. This is done under an abundance of caution, as some non-essential medications and herbal supplements may interfere with your anesthesia or the surgical process.
8. Stay Sober 3-5 Days Before Your Surgery Date
Alcohol thins your blood, which may lead to excessive bleeding during surgery. To prevent this, enjoy a mocktail or grape juice instead of wine or a cocktail 3-5 days before your surgery.
9. Make Sure to Wash Your Hair the Evening Before Your Surgery
Since your surgical incisions will be made in your hairline, you won't be able to shower until several days after your surgery. This means washing your hair the night before surgery is a must.
10. Begin Fasting the Night Before Your Surgery
Because you'll be receiving general anesthesia for your surgery, you'll need to fast for at least 12 hours before your surgical appointment. Make sure you time your fasting right to ensure you meet this requirement.
Contact Advanced Facial Plastic Surgery Center With Any Facial Surgery Questions
We hope you find these tips helpful! Remember, if you have any additional questions about how to prepare for your surgery, we want to know.
Schedule your facelift consultation in Dallas today at (972) 774-1777.