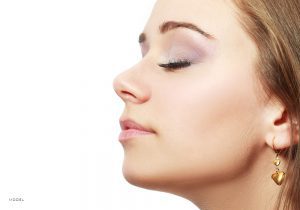 Consider How Much Time You're Going to Take off from Work, School, or Other Social Activities
With rhinoplasty surgery, Dallas patients are able to resume their normal work, school or social activities the day after their outpatient procedure. Still, some prefer to stay indoors while they heal. Consider how long you'd like to stay home to recover. Most people who stay home do so for about 2 weeks.
Be Prepared for Some Post Surgery Bruising and Swelling
Whether you're having a nasal hump removed or your nose narrowed, rhinoplasty surgery is going to cause bruising and swelling in Dallas patients. This is completely normal and to be expected. This is also why some people decide to take a few weeks off from work, school or social activities while they heal.
Remember, you May Not See Your Final Results for Up to 12-15 Months
We know you want your new nose now, but that's just not how rhinoplasty surgery works. Depending on the specific procedures you're having performed, it may take as long as 12 to 15 months for you to see your final, post-op results.
Abstain from Exercising for 3-4 Weeks
Whenever you have a surgery, you need to take it easy for a while to recover. This is even true with rhinoplasty surgery, which only addresses your nose. Don't hit your favorite area gym for at least 3 to 4 weeks after your procedure.
Be Prepared for Your Post Rhinoplasty Surgery Look
Most Dallas patients report they aren't in a significant amount of pain after their rhinoplasty surgery. However, it is normal to feel some stiffness, bruising and swelling the first few days after your surgery. Some patients, depending on the exact techniques performed, will also have internal nasal splints.
Keep in Mind Some Discomfort is Normal After Rhinoplasty Surgery
No surgery is ever 100% comfortable. The same goes for rhinoplasty surgery. You can expect some minor discomfort after your elective plastic surgery procedure, including swelling and bruising around the face and eyes. Some patients will also experience slight bleeding from their nostrils. All of these side effects are completely normal and to be expected.
Make Sure to Keep Your Post-Op Visits
It's never a good idea to skip out on a post-op visit, especially not your first one where stitches might be removed. Keep all your post-op visits, and if you have to reschedule at the last minute, do so for as soon as possible.
Your New Nose My Not Look "Normal" At First
Remember, it's going to take a while for your new nose to appear. While most patients experience a significant reduction in swelling within the first 4-6 weeks after surgery, it may take up to 15 months to see your final results.
Remember, Dr. Bassichis Performs Several Rhinoplasty Surgeries on Many Patients Every Year
If you're looking for a great Dallas are rhinoplasty surgeon, you can't do any better than Dr. Bassichis. He has years of experience and performs the surgery on a frequent basis.
Sometimes, a Revision Surgery is Necessary
Even the best surgeons may find that two surgeries are necessary to get your ideal results. Keep in mind that when it comes to operating on the nose, it may be best for your overall look and health to have a revision surgery to get the results you desire.*
Schedule Your Rhinoplasty Surgery with Dr. Bassichis Today
If you're ready for a new nose, then let's get the ball rolling.
Call Advanced Facial Plastic Surgery Center at their office in Dallas to schedule a consultation with Dr. Bassichis at (972) 774-1777.
*Individual results may vary