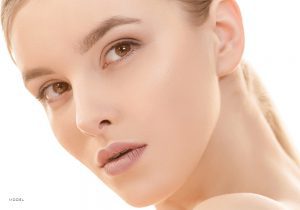 Many Dallas women and men feel that their faces are aging faster than they actually are. That's a totally normal experience! In fact, a variety of factors such as sun exposure, genetics, or smoking can cause your face to age at a faster rate than your actual age. While we've yet to discover the true Fountain of Youth, many patients of Dr. Bassichis at Advanced Facial Surgery Center feel that he has the "magic" touch of helping patients regain their youthful appearance and look great for their age!
What is a Facelift?
A facelift is an elective plastic surgery procedure chosen by many Dallas area residents to address issues of the lower third of the face. With this procedure, Dr. Bassichis can:
Reshape the lower portion of the face to remove excess and unwanted skin that makes you look older than you actually
Remove deep creases around the mouth and nose, making you appear wrinkle-free!
Address hanging skin under the chin and in the neck often called jowls.
How Do I Know if I'm a Good Candidate?
Dr. Bassichis carefully screens potential Dallas patients to not only make sure he can provide them with results that make a difference, but that anyone he operates on is healthy enough for elective plastic surgery. This means in order to become a patient you must:
Share your full medical and mental health records.
Pass a pre-op appointment from your general physician.
Be in good, overall health.
Will People Be Able to Know I've Had Work Done?
Dr. Bassichis aims at making you look like the best version of you, so people won't know you've undergone a facelift unless you tell them. While they'll likely notice your more youthful look, they may think you're just using some special anti-aging cream that Hollywood celebrities swear by!
Best of yet, there will be no telltale scars on your face to tip others off that you've had elective surgery. When performing a facelift, Dr. Bassichis makes incisions:
Under your chin to address loose cheeks and jowls.
Above and around your ear in your hairline to tighten up your mid-face.
What Will My Surgery Day Be Like?
Many people who choose to get facelifts have never undergone surgery before, so they're understandably nervous and curious about what surgery day will entail. Here's a rundown of what you can expect:
You'll arrive on surgery day having fasted at least 12 hours, so you can have general anesthesia administered for your surgery (which puts you completely asleep).
You'll initially be called back to a pre-op room, where you'll be prepared for your procedure by a team of nurses and medical professionals.
Once it's go-time, you'll be wheeled back to the operating room.
The anesthesiologist will insert an IV to administer general anesthesia. You'll be completely asleep in seconds.
Bassichis will get to work on your personalized surgery.
You'll be transferred to a post-op room, where you'll be monitored by nurses and medical professionals until they've determined you're safe to go home.
You'll be driven home by a friend or family member because you can't drive after receiving general anesthesia.
Schedule a Consultation Today
If you're ready to regain your more youthful facial appearance, why wait? Call our office in Dallas today to schedule a consultation at (972) 774-1777.