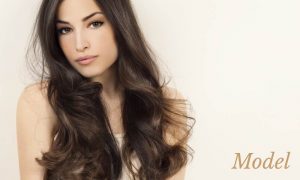 Advanced Facial Plastic Surgery Center, led by Dr. Benjamin Bassichis, offers patients high-quality elective procedures. We focus on the face, head, and neck with services such as facelift surgery. Dallas patients rely on us because of our experience, skill, and excellence in care.
Advanced provides a variety of surgical and non-surgical procedures to decrease aging signs and improve the patient's appearance. Two of the most common are our facelift and mini facelift.
While some Dallas patients come to us knowing which specific procedure they would like, others want to explore both options before making a choice. Keep reading to learn more about these two procedures.
Facelift Surgery Explained
You may have seen friends, family, or people in social settings who look like they have "had work done." Unfortunately, with an unskilled facelift surgeon, Dallas patients get results that look taut, drawn, or pulled out of place.
As a knowledgeable and skilled medical practitioner, Dr. Bassichis takes time and uses the skill required to provide natural-looking results. His aim in facelift surgery is not to change the way Dallas patients look. Instead, his goal is to restore their appearance to its more youthful state.
With a facelift procedure, Dr. Bassichis helps Dallas patients rejuvenate the lower third of the face. He uses the procedure to create greater support for the underlying facial tissues. This moves the facial features into their natural, more youthful state. He also removes excess skin, which can otherwise cause sagging and drooping. The result is a smoother and younger-looking contour.
Mini Facelift Explained
Dallas patients may wish to address lines and wrinkles in their lower face and neck. However, they may not want to invest in a full facelift's time and cost, especially if they can achieve great-looking results with a more narrow procedure.
In these cases, the mini facelift may be a better fit. Dr. Bassichis uses minimally-invasive and clinically-proven techniques in this procedure to address heavy jowls, wrinkles, and loose skin. As with a facelift, Dallas patients can significantly increase attractiveness by improving the most visible signs of aging.
Often, Dr. Bassichis combines the mini facelift with other procedures for Dallas patients, such as fat transfer, custom filler injections, facial implants, and neck lifts. He will discuss all of the options available and help the patient choose the one that fits with his / her comfort level and goals.
Discuss Your Facelift Surgery Options With Dr. Bassichis in Dallas
By scheduling an initial consultation with Advanced Facial Plastic Surgery, you'll have an opportunity to talk with Dr. Bassichis and his staff about the option that best fits your needs. For some Dallas patients, a mini facelift and a combination of other procedures can provide the impact that they are seeking. Others are great candidates for a Dallas facelift because of the rejuvenating and lasting effects it provides.
To start the conversation, contact us at (972) 774-1777 and take a moment to view incredible facelift results in our before and after gallery.