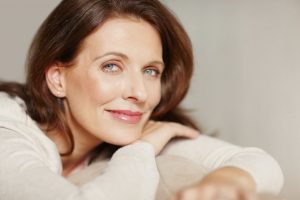 Remember back when facial plastic surgeons relied only on surgery only to rejuvenate patients' faces?  So much has changed with innovatively combining facelift, laser other surgeries with nonsurgical approaches and skin care to enhance outcomes. He says the modern-day facial rejuvenation "package" approach improves and prolongs patient results and enhances safety and satisfaction.
Today, facial rejuvenation patients see Dr. Bassichis for surgical consultations but also see the licensed clinical aestheticians at the ADVANCED Medi.SPA who recommend non-surgical options for improving skin elasticity, skin tone, and more before surgery. Not only do patients come to the operating room with healthier skin, but they're also better educated about how to keep their skin looking good. There is a focus on skin health including sunblocks, antioxidants, and moisturizers that enhance the overall, long-term result. Dr. Bassichis also combines techniques and technologies that improve post-surgical bruising and swelling such as lymphatic drainage massage and oral supplements. This evolved facelift provides the beautiful, natural results that Dallas and national patients come to seek from Dr. Bassichis.
Beautifully yours,
Drs. Michelle and Benjamin Bassichis
Benjamin Bassichis MD FACS is a double board-certified facial plastic surgeon in Dallas, Texas specializing exclusively in cosmetic and reconstructive procedures of the face. To learn more about Dr. Bassichis's plastic surgery procedures please call (972) 774-1777 to schedule your consultation.