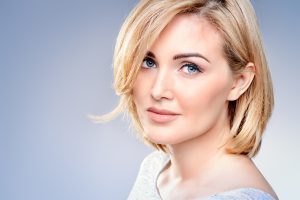 A facelift can impede the onset of middle age, helping our patients to feel like a refreshed, younger version of themselves This procedure provides our patients with a boost of confidence, helping their appearance to represent the youthful energy that they still possess. For a better understanding of how a facelift turns back the clock, it helps to know exactly how we age and what it does to our face as time moves on.
The Effects of Aging on Your Face
We are all born with a certain amount of skin elasticity that begins to fade as soon as we reach our early 20s. The gradual slackening of skin contributes to the ever-changing shape of our face, leading to:
Wrinkles and lines forming in the corners of our mouths.
Excess skin hanging from our necks.
Fat accumulating around our chins.
By the time we reach our 40's or 50's, our appearance can begin to look completely different than how it once did from younger years.
Reversing the Effects of Middle Age
A facelift focuses on the lower face consisting of the chin, neck, cheeks (also known as jowls) and nasolabial folds. By making small incisions in the hairline, Dr. Bassichis can tighten muscles that have slackened over time and also remove unsightly fat that has accumulated in unwanted places, such as the chin and neck. When the procedure is complete, the lower third of the patient's face will be more smooth and tighter than it has been in years.
Additional Procedures That Complement a Facelift
Because a facelift only addresses the lower third of the face, there are additional surgical procedures that can enhance the results of a facelift. Many Dallas patients have benefitted from combining the following procedures with a facelift for a full facial rejuvenation:
Brow lift: Tightening the area around the brow to raise the brows and smooth lines and wrinkles that can cause our patients to look upset or angry.
Eye lift: For patients with bags under their eyes or excess skin that droops into their line of vision, an eye lift opens up the eyes by removing skin and fat deposits to refocus attention on the eyes.
Dermal fillers/Fat grafting: In the years following a facelift, volume loss will continue as the effects of gravity continue to sag facial features. Dermal fillers offer the opportunity to maintain a facelift for longer time periods without losing the fresh new look.
CO2 Laser Resurfacing: These non-surgical treatments help with the overall texture by stimulating the collagen beneath the surface to provide more youthful looking skin.
During the consultation, Dr. Bassichis will perform an examination to determine the best approach – as well as eliminate any concerns that you may have regarding the process – of improving your appearance.
The Benefits of a Facelift
In addition to taking years of of your appearance, there are also several inherent benefits in the procedure. Facelifts can help to restore confidence and lost vitality by aligning your physical appearance with the way you feel.
As a facelift surgeon in Dallas, Dr. Bassichis is committed to helping you choose the right option to successfully recapture that younger, more refreshed version of yourself.
To schedule your facelift consultation, contact our Dallas office at (972) 774-1777.