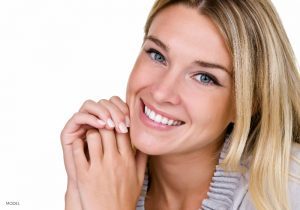 If you're a Dallas man or woman considering getting a nose job, you may have heard that there's a difference between an "open" rhinoplasty and a "closed" one. But what do these terms mean? Continue reading as facial plastic surgeon Dr. Bassichis of Advanced Facial Plastic Surgery Center breaks it down for you.
"Open" Rhinoplasty
Many Dallas patients get what is commonly referred to as "open" rhinoplasty. The "open" in this term means that the incision for your procedure is placed on the outside of your nose. This incision provides Dr. Bassichis with complete access to your lower nasal skeleton.
An "open" procedure may be indicated for a variety of reasons. These include:
Your facial plastic surgeon desiring easy access to the nasal skeleton and cartilage structure
Surgical plans with more aggressive nasal contouring objectives
Wanting to minimize the risk for nasal cartilage distortion
Having a surgical plan that includes reshaping the nose tip cartilages
"Closed" Rhinoplasty
Unlike an "open" nose job, a "closed" nose job keeps all incisions from the surgery inside your nose – so they won't be visible at all, not even minimally.
Reasons that a Dallas patient might undergo a "closed" nose job versus an "open" one include:
Desiring no visible scars
Wanting a less invasive surgery than "open" rhinoplasty
Providing the patient with a shorter recovery time period
Why Dallas Facial Plastic Surgeon Dr. Bassichis May Choose One Surgical Approach Over Another
It's important for Dallas patients desiring a nose job to remember that every nose job is different. That's because everyone's nose is unique, as are their faces, so there's no way for there to be reproducible surgeries.
While you may think the "closed" approach is more desirable because it won't leave a visible scar and it typically provides a faster recovery period, this technique may not be an option for you given your current nasal appearance and your desired outcomes. Generally speaking, if a surgical plan is more aggressive or is aimed at providing more dramatic results, an "open" approach is needed.
It's important for you to communicate your desires to Dr. Bassichis nonetheless. Given your specific surgical objectives, he may be able to provide your desired outcomes with the "closed" nose job approach.
Consult with Dr. Bassichis to Learn More
Whatever results you're hoping for, it's important that you not put the cart before the horse. Ultimately, your desired outcomes should dictate whether you have an "open" or "closed" nose job surgical plan.
To find out which one is right for you, consult with local facial plastic surgeon Dr. Bassichis at Advanced Facial Plastic Surgery.
Make your appointment today by calling our Dallas office at (972) 774-1777.