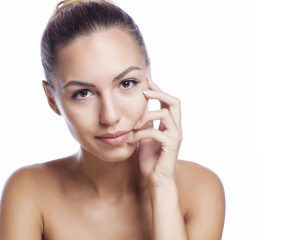 Botox injections continued as the most popular minimally invasive cosmetic procedure in 2015, according to the American Society of Plastic Surgeons.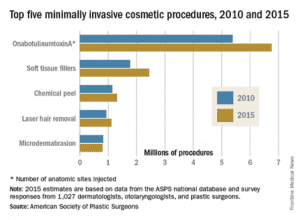 There was a total of 14.2 million minimally invasive cosmetic procedures performed in the United States in 2015 where an estimated 6.8 million were Botox procedures. Soft tissue fillers were second in popularity among cosmetic patients, with over 2.4 million procedures performed, followed by chemical peel (1.3 million procedures), laser hair removal (1.1 million), and microdermabrasion (800,000). All these procedures continue to be very popular at the office of Dr. Benjamin Bassichis, a top Dallas Facial Plastic Surgeon.
Beautifully yours,
Drs. Michelle and Benjamin Bassichis
Benjamin Bassichis MD FACS is a double board-certified facial plastic surgeon in Dallas, Texas specializing exclusively in cosmetic and reconstructive procedures of the face. To learn more about Dr. Bassichis's plastic surgery procedures please call (972) 774-1777 to schedule your consultation.