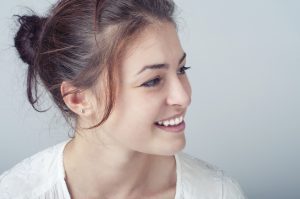 The book by Eric Finzi MD The Face of Emotion: How Botox Affects Our Moods and Relationships describes the effects of Botox on depression and the complex relationship between facial expression and emotion.
Furrowing the brow—or not furrowing the brow—could play a big role in depression. Studies have found that injecting Botox between the brows, thereby preventing someone from furrowing them, could actually alleviate depression. In a 2003 study, 9 in 10 patients reported fewer signs of depression after one treatment of Botox. While the exact mechanism that Botox acts on our emotional state is not known, presenting a happier face means your interactions with others will be more positive, and your facial expressions speak to your brain to influence your emotions.
We invite you for some Botox with Dr. Bassichis so you also can put on a happy face!
Beautifully yours,
Drs. Michelle and Benjamin Bassichis
Benjamin Bassichis MD FACS is a double board-certified facial plastic surgeon in Dallas, Texas specializing exclusively in cosmetic and reconstructive procedures of the face. To learn more about Dr. Bassichis's plastic surgery procedures please call (972) 774-1777 to schedule your consultation.