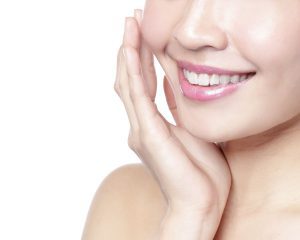 Just in case you were looking for another good reason to eat your vegetables, here it is: They make you beautiful—and not just in some vague, a-good-diet-gives-you-a-healthy-glow sense. Researchers at St. Andrews and Bristol universities in Great Britain studied the relationship between skin color and attractiveness and discovered that people with yellow undertones to their skin were thought to look particularly healthy and attractive. The study also established for the first time that people who regularly ate more fruits and vegetables actually have that more-golden skin color. (All the subjects in the study were Caucasian.) Fruits and vegetables, such as yellow and red peppers, spinach, apricots, and melons, are high in carotenoids, which in addition to producing yellowness in the skin, also offer protection against cancer, heart disease, and other health problems. So yes, eating carrots does make you beautiful!
The following foods have large quantities of beta-carotene.
Food
Beta-Carotene

(micrograms)

Apricots, 1 cup raw
1,635
Broccoli, 1 cup raw
807
Brussels sprouts, 1 cup cooked
669
Cantaloupe, 1/8 melon
1,325
Carrot, 1 large
15,503
Guava, 1 cup raw
750
Kale, 1 cup raw
3,577
Mango, 1 cup raw
3,851
Pumpkin, 1 cup raw
31,908
Red bell pepper, 1 cup raw
2,840
Spinach, 1 cup raw
1,196
Sweet potato, 1 cup raw
26,184
Tomato, 1 cup raw
446
Watermelon, 1/16 melon
634
Tips for Increasing Carotenoids in Your Diet
Be creative! The more colorful your meal is, the more likely it is to have an abundance of carotenoids, as well as other healthy nutrients. Rainbow on your plate!
Keep a bag of baby carrots nearby—most likely the perfect snack. Try them plain or dipped in hummus, almond butter, or a light vinaigrette.
Limit the storage of fruits and vegetables. Once plants containing carotenoids are pulled from the vine, their active antioxidants gradually lose their potency. For fresh, seasonal produce, check out your local farmer's market.
Don't overcook vegetables. While you still get a substantial amount of carotenoids in cooked vegetables, you will definitely get much more if you enjoy them raw. There are a few exceptions. Carrots, for example, actually release more of their carotenoids if you cook them; pureeing them has a similar effect.
Beautifully yours,
Drs. Michelle and Benjamin Bassichis
Benjamin Bassichis MD FACS is a double board-certified facial plastic surgeon in Dallas, Texas specializing exclusively in cosmetic and reconstructive procedures of the face. To learn more about Dr. Bassichis's plastic surgery procedures please call (972) 774-1777 to schedule your consultation.