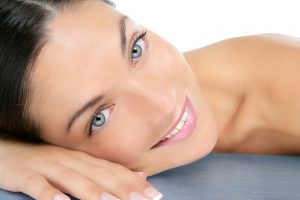 Creating the right proportion to balance facial features is the focal point of any rhinoplasty. Dallas patients with a bulbous nose often want to achieve this by:
Reducing the width of their nose.
Shaping the tip of their nose.
Extending the tip of their nose.
In some cases, even a slight change can drastically improve your nose and the overall appearance of your face. Your facial plastic surgeon will review possible treatment options and guide you through a consultation to determine the best approach to your rhinoplasty.
How Will Rhinoplasty Fix My Bulbous Nose?
The tip of your nose is made of cartilage, tissue, and skin. Dallas patients who want to fix the bulbous tip of their nose can have a number of different procedures depending on the:
Desired result: Shape, size, and width of your nose.
Overall appearance: Your nose should strengthen and enhance other facial features. The optimal size will vary based on the patient.
Problem addressed: Having a bulbous nasal tip can mean a variety of things. Each patient will require a unique approach that suits the individual situation.
During a consultation, you will have the opportunity to discuss your concerns and receive answers to questions that you have about your rhinoplasty. You should always go in for a consultation before deciding on the facial plastic surgeon that's right for you.
Our Approach
The techniques we use at Advanced Facial Plastic Surgery Center are tailored to each patient's needs. Cartilage can be added for patients who feel that their noses are too flat. Excess tissue can be removed from the nose if a patient finds a nose is too wide. We encourage you to come in for a consultation to find out more about how we can help you.
To schedule your rhinoplasty consultation, call our Dallas office at 972.774.1777.