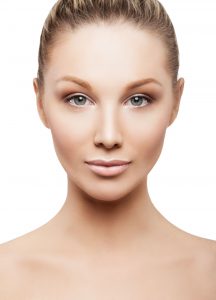 Rhinoplasty is one of the most common procedures for teenagers. A safe and effective way to permanently reshape the nose, adolescents as young as 15 or 16 can safely undergo rhinoplasty. The reason for this age limitation is simple: that's when your nose stops growing.
Can Older Patients Get Rhinoplasty?
Although it is common for older teenagers to undergo rhinoplasty, anyone can get this procedure as long as they are in good health. Dallas patients come in for a variety of reasons, including:
Facial trauma. Getting hit by an object or a car accident are two of the main causes of nasal trauma. The nose can break with relatively little force and may look differently after healing.
Treatment for deviated septum. Patients with a deviated septum may not experience relief with oral medication or nasal sprays. Over time, breathing problems can worsen and require a septoplasty to center the septum.
Changes related to aging. Like other parts of the body, your nose changes shape as you age. Large pores, age spots, and a drooping tip are all telltale signs of aging.
Dr. Bassichis is double board-certified as both a facial plastic surgeon and otolaryngologist (ear, nose, and throat doctor) with years of experience performing rhinoplasty, septoplasty, and combined procedures. He approaches each nasal surgery from an aesthetic and functional perspective to improve aesthetic appearance and breathing when needed.
Rhinoplasty for Aging Nose
It's normal for your nose to droop and develop age spots as you grow older. What surprises many older Dallas patients is how much lifting the nasal tip can change their appearance. By raising a droopy tip, injecting fat or filler into the nose, and performing laser treatments, patients can rejuvenate their face and help balance other features.
To schedule your rhinoplasty consultation with Dr. Bassichis, call our Dallas office at 972.774.1777.