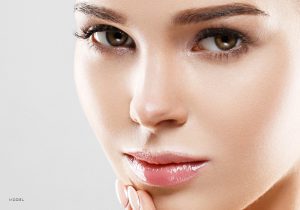 If you're a Dallas man or woman who is interested in getting a facelift, it's likely that you want to make sure you're going to get a good return on your investment. After all, not only do you have to undergo elective plastic surgery but since facelifts aren't covered by insurance, they're an out-of-pocket expense, too. You want to make sure that you're choosing to undergo the procedure at an ideal time in your life when your results are likely to last the longest. It makes complete sense!
Even though you might be showing signs of aging in your face earlier in your life, plastic surgeons like Dr. Bassichis of Advanced Facial Plastic Surgery Center – where he exclusively performs facial plastic surgery procedures – recommends that Dallas men and women wait until they are at least in their early to mid-forties before electing for the elective plastic surgery procedure. The reason? This is the ideal age to ensure that you'll have the most long-lasting results!
What if I'm Too Young for a Face Lift, But Feel Like I Look Older Than I Am?
If you feel like your face looks older than you are, but haven't quite hit the big 4-0, there are still other, non-surgical options for you to look more youthful and address your problem areas. At Dallas' Advanced Facial Plastic Surgery Center, Dr. Bassichis works with younger patients on a variety of dermal fillers and injections, all designed to help you look like the best version of you. You can always consult with Advanced Facial Plastic Surgery Center to see which dermal filler might be the right solution for the problem areas you want to address.
Am I Too Old to Get a Face Lift?
Some patients beyond their 40s fear they've waited too long to get a facelift procedure. That's not always the case. If you've had a facelift in the past, but feel like time has negated your results, you can always get a revision facelift. Additionally, if you've never had a facelift before, combining a variety of procedures such as a facelift and brow lift may give you the results you desire.*
Talk to Dr. Bassichis at Any Age
Regardless of your age, if you're unhappy with your facial appearance, Dr. Bassichis can likely come up with an individualized treatment plan for you. Whether you want to address wrinkles, sunken cheeks, jowls or other facial issues, there are several surgical and non-surgical procedures that may be right for your unique case.
The only way to know what procedure or combination of procedures is right for you is to schedule an initial consultation at Advanced Facial Plastic Surgery Center. When you do this, Dr. Bassichis will perform a full facial examination, listen to your problem areas, and design a unique treatment plan, just for you.
To schedule an appointment, call our Dallas office today at (972) 774-1777.
*Individual results may vary.