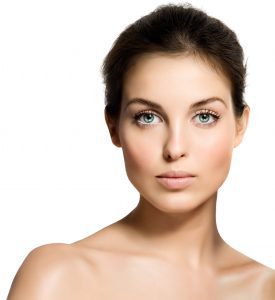 A facelift removes excess skin and fat that causes Dallas patients to look older than they feel. What it won't do is restore skin texture, volume, and remove age spots. By choosing a facial plastic surgeon who can help maintain results rather than performing a one-time procedure, you will keep your skin healthy and youthful long after surgery is over.
#1 Board-Certification
What many Dallas facelift patients don't know is that a doctor can take a weekend seminar to perform plastic surgery. Though the price for these doctors seems to be right, the results are often less natural because they have little idea about the intricacies of facial anatomy. By selecting a facial plastic surgeon who is certified by the American Board of Plastic Surgery, you can avoid any confusion about qualifications. The facial plastic surgeons who receive this board-certification have six years of specialized training to perform plastic surgery and focus on exceptional and ethical patient care.
At Advanced Facial Plastic Surgery Center, we believe that only board-certified facial plastic surgeons should perform plastic surgery. What's more, Dr. Bassichis is double board-certified, as both a facial plastic surgeon and otolaryngologist (ear, nose and throat specialist).
#2 Exclusive Specialization in Facial Procedures
Most Dallas plastic surgeons offer facelifts. The problem is that they also offer breast augmentation, tummy tuck, liposuction, and a host of other procedures. A facial plastic surgeon who specializes exclusively in facial procedures will focus on the fine details of surgery rather than trying to be a jack-of-all-trades and master of none.
#3 Natural Results
To achieve the most natural results, there are a number of minimally invasive procedures that can take your facelift from good to extraordinary. By restoring volume with fat injections or injectable fillers, you will not only eliminate wrinkles but attain firmer skin.
As part of our plan for skin health, the Advanced Facial Plastic Surgery Center offers patients a host of procedures to enhance and maintain the results of your facelift. We believe that providing a wide range of skin care treatments after your facelift will ensure long-lasting results.
For more information, schedule an appointment by calling our Dallas office at 972.774.1777.