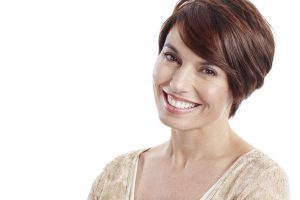 Have you heard of the mini face lift? If so, you might be wondering if that, or a traditional face lift, is right for you and your unique situation. After all, every Dallas woman and man ages differently, and their surgical needs are different, too. So which one's right for you?
A Mini Face Lift Explained
A mini face lift is a shorter and less invasive elective plastic surgery compared to a traditional face lift. Dallas patients often choose a mini face lift if they are just beginning to show signs of aging on their face, such as slight jowling, minimal wrinkles, and sagging of the facial skin and neck.
Since a mini face lift is less invasive, it also means that smaller incisions are used during the procedure. Of course, your incisions will be hidden in your hairline and underneath your chin, but since they are smaller incisions, there's less downtime and your recovery from the surgery will be faster.
One important factor to remember if you are interested in a mini face lift, though, is that since it is such a less invasive procedure, it's results aren't meant to last a lifetime. But if you're in your 30s and are showing signs of aging that make you look a decade or so older, getting a mini face lift now may postpone your need to get a traditional face lift later.*
A Traditional Face Lift Explained
A traditional face lift is the procedure you're probably thinking of when you hear the term "face lift." It involves making incisions in a patient's hairline up, around and below the ear, as well as underneath the chin. From these incisions, Dr. Bassichis can eliminate deep wrinkles around the nose and mouth, tighten up your skin, and remove unwanted sagging skin around your lower face and neck.
A traditional face lift is usually recommended for patients who are at least 40 and tends to have longer lasting results than a mini face lift. But remember, the aging process never stops. Even if you get a face lift at 40, you may require a revision face lift later in life.*
What's the Right Choice for Me?
While your age might help clue you in on whether or not a mini face lift or traditional face lift is right for you, the best way to determine which procedure you should proceed with is by consulting with Dr. Bassichis of Dallas' Advanced Facial Plastic Surgery Center. A double-certified plastic surgeon who works exclusively on plastic surgery facial procedures, he has the skill and experience to know what procedures will work best for individual patients.
Schedule Your Consultation Today
If you know you want to turn back the hands of time, but aren't sure which plastic surgery procedure is right for you, then give us a call. We'll be happy to schedule an initial consultation with Dr. Bassichis so he can perform a full facial examination, listen to your problem areas, and suggest the best procedure for you.
To schedule an appointment, call our office in Dallas today at (972) 774-1777.
*Individual results may vary.