Laser Treatments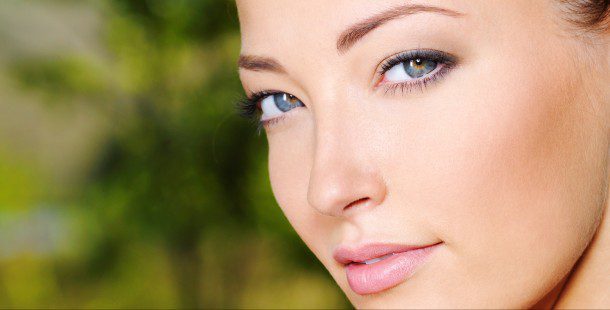 The Advanced Facial Plastic Surgery Center is pleased to feature the latest generations of lasers, light therapy and aesthetic technologies in our serene, yet medical, setting. Our doctors, laser technicians, and aestheticians are highly trained specialists in the field of laser skin care. Under the supervision of our Facial Plastic Surgeon, our licensed professional laser clinicians will develop a customized treatment plan for state-of-the-art appearance enhancements with unparalleled service and comfort. Our goal is to deliver the utmost customer satisfaction and scientifically proven results.
PhotoFacial – Using Intense Pulsed Light (IPL) to correct skin imperfections such as sun spots, redness, sun-damaged skin, brown spots, pigmented lesions, rosacea and uneven tone and texture. This photorejuvenation process represents a breakthrough in age-defying skin rejuvenation. Our non-invasive PhotoFacial treatments address the effects of sun damage with minimal recovery time.
Fractional Non-Ablative Laser  – This revolutionary fractional technology produces thousands of tiny columns of treatment energy in your skin, while the integrity of the top layer of the skin is maintained thereby minimizing healing time. This non-ablative laser treatment can improve facial skin tone and lines as well as rejuvenate the neck, chest and hands. A series of therapeutic treatments is recommended.
Pigmented Lesions – Laser technology to treat pigmented lesions quickly, safely and effectively in a non-invasive way. With our pigmented lesion laser, we can specifically target and remove the pigment of sun spots, leaving behind healthy skin. Effective for hands and chest, as well as face. A series of treatments is recommended for best results, as well as an excellent sun protection regimen.
Spider Vein Treatments – Our state-of-the-art laser selectively targets and destroys the red coloration of the spider veins without damaging the surrounding skin and tissue. Treatments are highly effective on both facial and leg veins.
Laser Hair Removal – Fast and effective reduction of hair from anywhere on the body, usually in 6 treatments. Our lasers technology is FDA approved to treat all skin types so we can customize a plan just for you.
Stretch Mark Therapy – a dynamic application for laser therapy to minimize the appearance of stretch marks.
Scar Treatments – custom laser treatments for visible improvement in scar redness and texture.
Photodynamic Therapy (PDT) – This innovative treatment uses a photosensitizing agent which is activated with light to treat skin problems including acne and precancerous skin lesions.
Endovenous Laser Treatments (EVLT) – Endovenous Laser Treatment (EVLT) is a new technique to eliminate painful or unsightly varicose veins. Please inquire.
Please click the photo below to be immediately connected to our PHOTO GALLERY.