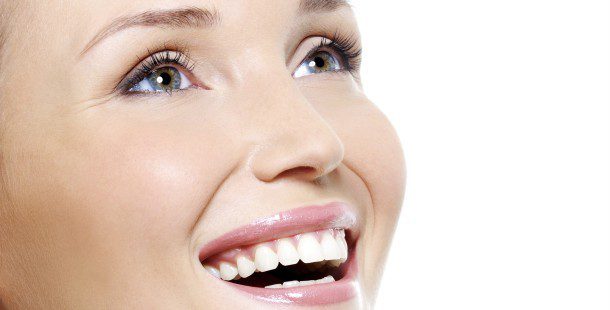 Our Staff
At ADVANCED, we are so blessed to have our A-list, Amazing, A+ ADVANCED staff. We know you will enjoy getting to know them all as they take wonderful care of you. We love our ADVANCED team.
MICHELLE MANTEL BASSICHIS MD
Medical and Design Consultant / Clinical Research Director
Michelle Mantel Bassichis, MD – also known as "Mrs. Dr. Bassichis"– is a Harvard-trained physician who devotes her professional and creative expertise to the ADVANCED Facial Plastic Surgery Center. From web design and marketing, event planning and interior design, to patient education and human resources, Michelle is the behind-the-scenes, jack-of-all-trades, "yes girl" at ADVANCED. As well, "Mrs. Dr. Bassichis" coordinates the highly respected Clinical Research program for the ADVANCED Facial Plastic Surgery Center. Outside the practice, she is dedicated to several philanthropic causes, but most importantly, she is responsible for the care, education, and adoration of the three Bassichis Kids as well as the canine and equine family members.
MICHELLE'S FAVORITE PRODUCTS: Revision Intellishade TruPhysical & Jane Iredale Lip Drink
JULIE
Registered Nurse
Julie is originally from Hereford in West Texas but now enjoys Plano as her home. Upon graduating from the University of Texas-San Antonio with a bachelor's degree in Biology, Julie honed her patience and educating skills as a high school teacher and coach. After marrying her (very lucky) husband, Julie followed her passion for education back to Nursing School. As gorgeous as she is compassionate and intelligent, Nurse Julie worked at Parkland as well as a Surgery Center until she met Dr. Bassichis and Dr. Scalfano. We are so blessed that this talented clinician and empathic caregiver has joined our ADVANCED family. When she isn't kindly answering all of our patients' questions, Julie loves spending time with her husband and two beautiful young children!
JULIE'S FAVORITE PRODUCTS: Alastin Regenerating Skin Nectar & Epionce Renewal Cream
SARAH
Registered Nurse
Originally from Denton, Texas, Sarah earned her degree in Nursing from North Central Texas College. She has years of experience working in pre-operative and recovery care at a Surgery Center, where she met Dr. Bassichis and has since become an invaluable member of our ADVANCED team. Patients love Sarah for her calm and encouraging voice, and the time she takes to intentionally make each individual patient feel truly cared about. In her spare time, Sarah enjoys spending time with her beautiful family and settling into their new gorgeous home!
SARAH'S FAVORITE PRODUCTS: Alastin Regenerating Skin Nectar & Skin Ceuticals C.E. Ferulic
KENZIE
Registered Nurse
Nurse Kenzie was born and raised in Abilene, Texas, where she received her Bachelor of Science in Nursing from Abilene Christian University. With her previous experience as an Emergency Room nurse and as a CNA on the Cardiac Floor, Kenzie doesn't skip a beat in fast paced environments. Her passion for taking wonderful care of patients and helping people feel confident in their own skin led her to join our amazing ADVANCED team! When she isn't at work brightening up the ADVANCED office, you can find Kenzie kickboxing or spending time watching "Scrubs" with her husband and adorable golden retriever, Graham.
KENZIE'S FAVORITE PRODUCTS: Pro Heal Vitamin C Serum & Alastin Hydratint Sunscreen
MELISSA
Registered Nurse
Born and raised in Charlotte, North Carolina, our sweet Southern nurse Melissa earned her bachelor's degree in Public Health from the University of North Carolina Wilmington, and her Nursing degree at Sanford Health. She traveled across the country working in four different states as a travel nurse before deciding to plant her roots here in Dallas and joining the ADVANCED team. With her background as an Emergency Room nurse, Melissa thrives in fast paced environments and makes patient care and communication her priority. Our patients adore her for her kind and gentle personality and for making them each feel comfortable before and after their procedures. When she is out of the office, Melissa enjoys traveling with friends, running on Katy trail, and exploring her new city!
MELISSA'S FAVORITE PRODUCTS: Revision Intellishade Matte SPF & Skin Ceuticals C.E. Ferulic
HEATHER
Marketing Manager & Patient Care Coordinator
Heather graduated from the University of Arizona with her bachelor's degree in Business Administration. She moved from the desert to Dallas to pursue her dream of becoming a Dallas Cowboys Cheerleader. She is currently in her fourth season as a cheerleader for the Cowboys, and in her third year as a member of the ADVANCED team. Heather assists with patient care coordinating, as well as utilizes her business background to help manage office marketing platforms. When she isn't chatting with patients or cheering on the sidelines of AT&T Stadium, Heather loves spending time outdoors – with plenty of SPF, of course!
HEATHER'S FAVORITE PRODUCTS: Biopelle KNR Serum & Jane Iredale Pressed Powder
JEANETTE
Licensed Medical Aesthetician
Born and raised a native New Yorker, we are so grateful Jeanette made her way down to Texas to join our ADVANCED team. Her background in the medical field started 15 years ago in pharmaceutical sales, when she found her passion for great skin care. While educating clinicians about prescription dermatology products, Jeanette's interest in the science of skincare and her gracious people skills led her to seek additional training in the aesthetic industry. Now a Licensed Medical Aesthetician, Jeanette utilizes her combined scientific and aesthetic knowledge to help her patients achieve healthy and radiant skin. Following each of her amazing medical spa treatments, Jeanette takes the time to educate her patients on proper skincare maintenance to develop and upkeep their beautiful results. In her spare time, Jeanette loves spending time with her husband, three beautiful kiddos, and their spunky pup, Wells.
JEANETTE'S FAVORITE PRODUCTS: Biopelle Tensage Intensive Serum 40, Jane Iredale Powder Me SPF & Alastin Regenerating Skin Nectar
DELISA
Licensed Medical Aesthetician
Delisa is our brilliant aesthetician and skincare professional who has been an invaluable member of our ADVANCED team since 2005. With her background in fashion design and art, Delisa is highly attentive to even the subtlest details in skin and beauty. Though Dallas is her hometown, Delisa has lived in England, New York City, Montreal and Kansas. Living around the world has opened her eyes to different cultures, giving her a sense of worldliness and respect for diversity that is evident in Delisa's graceful and therapeutic touch. Delisa's expert knowledge in skincare is matched by the genuine compassion she has for her patients. She works intentionally with each patient to help them achieve their best results possible. In her spare time, Delisa enjoys spending time with her wonderful family and friends.
DELISA'S FAVORITE PRODUCTS: The Entire Alastin Line, ADVANCED Cleanser & Epionce Intensive Nourishing Cream
MICHELLE
Licensed Medical Aesthetician
Michelle has over 25 years of experience in the medical aesthetic industry. As an Alaska native, she began her career in a Dermatology practice and later managed her own spa before moving to Dallas in 1999. With expert knowledge in facial science and experience in both laser and medical spa treatments, Michelle is an exceptionally well-rounded aesthetician. She feels her greatest reward comes from providing effective solutions for patients with problematic skin through customized medical spa treatments and great skincare. Michelle is passionate about her work, and it shows! Our ADVANCED patients adore her for many reasons, mainly for the time she takes to assess their skin and thoughtfully design a plan to help them achieve their best results every time. You may come to know Michelle as the secret to some of Dallas' most luminous faces (including her own!). When she is not taking amazing care of her patients, Michelle loves spending time with her precious grandkids, traveling, riding horses and fly fishing.
FAVORITE PRODUCTS: ZO Brightalive Skin Brightener, Alastin Restorative Skin Complex & Alastin Renewal Retinol
BRITTANY
Patient Care Coordinator / Billing Specialist
Originally from Ohio, Brittany now lives in Frisco, Texas and is an invaluable member of our ADVANCED team. Brittany has over 11 years of experience in medical billing and coding. With her diligence and amazing work ethic, Brittany handles all of the cosmetic and insurance billing at ADVANCED. She is a wonderful liaison between our patients and their insurances companies and works meticulously to ensure patients that their care will be covered by insurance. Outside of the office, Brittany is a wonderful mama to her 6-month old adorable baby girl and her sweet pup, Draco.
BRITTANY'S FAVORITE PRODUCTS: Epionce Renewal Lite Lotion & ADVANCED Cleanser
MALLORY
Patient Care Coordinator
Originally from Iowa, Mallory made her way to Dallas after earning both her bachelor's degree in Apparel Merchandising from Iowa State and her Cosmetology License. She first worked in the field of home health as an office manager before deciding to follow her passion for aesthetic medicine and joining our ADVANCED team. Our patients love Mallory for her witty and fun personality and the intentional time she takes to make each patient feel truly cared for. As a leader of our Patient Care team, Mallory is the main point of contact between our patients, Dr. Bassichis, and our aesthetic team. She ensures that our patients' questions are answered and that they are always receiving the best care possible. She loves her ADVANCED teammates and we love her right back for the positive work environment she encourages and creates! In her spare time, Mallory enjoys spending time with her family; her husband, sassy two-year-old daughter, and two fur babies.
MALLORY'S FAVORITE PRODUCTS: ZO Complexion Renewal Pads & Skin Ceuticals Phyto Corrective Gel
MADISON
Patient Care Coordinator & Clinic Manager
A hometown girl from Allen, Texas, Madison has spent the past four years in College Station earning her bachelor's degree in Sociology from Texas A&M University. Though she is a new grad, she is definitely not new to ADVANCED Facial Plastic. Madison has worked as an intern with our office for the past four years on her summer and winter breaks. We are so lucky to now have her year-round! Madison is our office "go-getter" and is always willing to step into any role and help wherever and whenever she is needed. When she is not in the office answering our patients' questions and helping the nurse team manage the medical clinic, Madison enjoys spending time with her fiancé and playing with her two adorable pups; Oliver and Bento.
MADISON'S FAVORITE PRODUCTS: Elta MD Sunscreen & Skin Ceuticals Discoloration Defense
DANIELLE
Patient Care Coordinator
Danielle is originally from Long Island, New York and has just recently moved across the country to become a Texan! Though she is new to Dallas, she is not new to the medical aesthetics industry. Danielle has more than ten years' experience in medical aesthetics, having worked as both a corporate trainer for a well-known company and as a Licensed Medical Aesthetician. Danielle has always been passionate about encouraging patients to feel confident in their own skin using the art of plastic surgery, which is why she is such a perfect fit on our ADVANCED team as a Patient Care Coordinator. Outside of the office, Danielle enjoys exploring new places in Dallas with her sweet husband.
DANIELLE'S FAVORITE PRODUCTS: Alastin Renewal Retinol & Elta MD Sunscreen
JENNIFER
Licensed Laser Technician
Jennifer is a licensed aesthetician with over 20 years of experience in the skin care and beauty industry. She has had several publications in magazines and medical journals, including a feature in New Beauty Magazine, and numerous television appearances including Shopping is my Cardio, Best Docs Network and Meet the Doctors. Jennifer's true passion lies in optimizing the way her patients view themselves. With her extensive experience and continued education in medical aesthetics, Jennifer thrives by helping patients reach and maintain their skincare goals. Jennifer works along-side Dr. Bassichis to treat many skin care concerns including anti-aging, acne, scar revision, hair removal, and balancing overall skin tone and texture. She specializes in PicoSure, IPL Photo-Rejuvenation, Hair Removal, Ultrashape and Laser Resurfacing. Our ADVANCED patients love Jennifer for her upbeat and sincere nature, which allows them to feel comfortable expressing their concerns and work together to develop a treatment plan customized to their lifestyle. Outside of skincare, Jennifer enjoys spending time with her free spirited 10-year-old daughter and delights in the outdoors. She practices a healthy and active lifestyle, has a passion for art, and is a collector of vintage clothing and antiques.
JENNIFER'S FAVORITE PRODUCTS: Revision Intellishade TruPhysical, ZO Exfoliating Polish & ZO Daily Power Defense