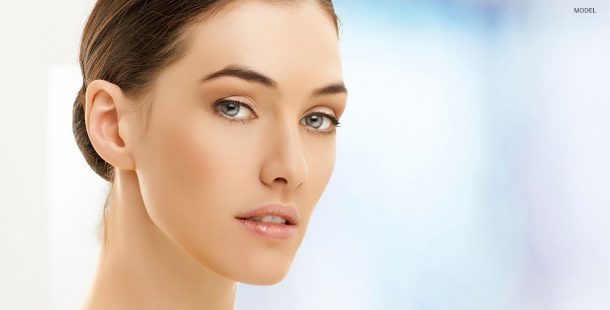 Facial Fillers
Our double board-certified Facial Plastic Surgeon personally performs all injectable treatments himself to achieve maximal, optimal results. During your complimentary cosmetic consultation, Dr. Bassichis will show you how facial filler injections can restore lost facial volume; fill out wrinkled, flattened or uneven areas of the face; correct facial asymmetry; lift and augment facial contours; and enhance lips to achieve healthy natural-appearing results.
For the safety of his patients, Dr. Bassichis uses only FDA-approved products, including:
RESTYLANE                               RESTYLANE LYFT
RESTYLANE DEFYNE               RESTYLANE REFYN
VOLBELLA                                  VOLLURE
JUVEDERM                                  VOLUMA
As a cornerstone in our modern approach to anti-aging and facial health, using FDA-Approved Facial Fillers replenishes facial volume to restore youthful, full facial features. A leading national expert in using Facial Fillers for facial rejuvenation, Dr. Bassichis utilizes these revolutionary products to provide natural refreshed results that allow his patients' own beauty to shine, without appearing "done" or artificial. Facial fillers are a wonderful way to achieve maximum cosmetic results with minimum recovery time. With the various facial injectable products available, Dr. Bassichis can recommend which facial filler can best achieve the enhancement you desire. At ADVANCED, the specific filler product choices are individualized for each patient based on the location of injection, personal preference, the desired effect, and longevity.
Each of the FDA-Approved facial fillers contain hyaluronic acid, which is found naturally in the body, making allergic reactions to fillers extremely rare. Dr. Bassichis delicately injects these gel-like products beneath the skin to restore your facial volume and contour. At ADVANCED, our goal is to ensure your comfort during your facial filler treatment with customized anesthesia which may include topical anesthetic cream, nerve blocks, and/or fillers mixed with Lidocaine. Facial fillers are proven safe and effective – and are completely reversible – making these treatments ideal for cosmetic facial rejuvenation. The results of filler injections are an immediate restoration of younger, smoother facial contours with minimal recovery time.
Facial filler treatments may be used alone or in conjunction with other procedures such as Fractionated CO2 laser resurfacing or facelift to achieve customized comprehensive rejuvenation. Additionally, clinical trials have shown that these safe products not only enhance your body's own collagen production, but repeated treatments may extend the longevity of your results.
The only Double Black Diamond facial plastic surgeon injector in the state of Texas, Dr. Bassichis is a respected local and national authority in facial rejuvenation with injectables. He is a highly regarded national and international lecturer and educator and has published numerous chapters and articles, including "how to" articles for medical professionals regarding facial injections.
It would be our pleasure to schedule your complimentary cosmetic consultation for facial fillers with our Facial Plastic Surgeon, Dr. Bassichis.
WHY DO WE NEED VOLUME RESTORATION?
As we mature, our faces begin to show the effects of gravity, sun exposure and years of facial muscle movement, such as smiling and chewing. This aging process also leads to loss of fullness in the face, often first seen as a loss of cheek fullness, the appearance of sagging lower cheeks and lips (nasolabial folds), the thinning of lips, and the appearance of hollows in the temples. Over time the facial volume that keeps our skin looking youthful and plumped-up diminishes yielding laugh lines, smile lines, facial creases and hollowness. We would be pleased to discuss facial volume restoration with you at your next consultation with Dr. Bassichis.
Please click the photo below to be immediately connected to our FACIAL FILLER PHOTO GALLERY.