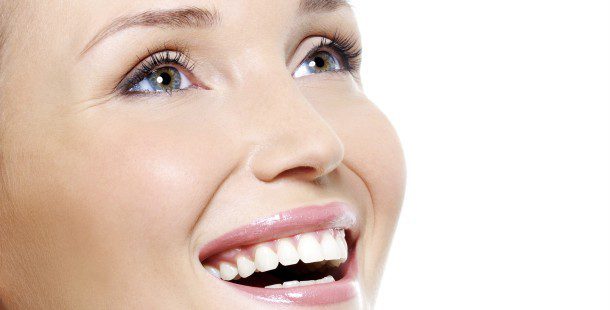 Our Staff
At ADVANCED, we are so blessed to have our A-list, Amazing, A+ ADVANCED staff. We know you will enjoy getting to know them all as they take wonderful care of you. We love our ADVANCED team.
MICHELLE MANTEL BASSICHIS MD
Medical and Design Consultant / Clinical Research Director
Michelle Mantel Bassichis, MD– also known as "Mrs. Dr. Bassichis"– is a Harvard-trained physician who devotes her professional and creative expertise to the Advanced Facial Plastic Surgery Center. From web design and marketing, event planning and interior design, to patient education and human resources, Michelle is the behind-the-scenes, jack-of-all-trades, "yes girl" at ADVANCED. As well, "Mrs. Dr. Bassichis" coordinates the highly respected Clinical Research program for the Advanced Facial Plastic Surgery Center. Outside the practice, she is dedicated to several philanthropic causes, but most importantly, she is responsible for the care, education, and adoration of the three Bassichis Kids as well as the canine and equine family members.
JULIE
Registered Nurse
Our lovely Nurse Julie is originally from Hereford in West Texas but now enjoys Plano as her home. Upon graduating from the University of Texas-San Antonio with a Bachelor's Degree in Biology, Julie honed her patience and educating skills as a high school teacher and coach. After marrying her (very lucky) husband, Julie followed her passion for education back to Nursing School. As gorgeous as she is compassionate and intelligent, Nurse Julie worked at Parkland as well as a Surgery Center until she met Dr. Bassichis and Dr. Scalfano. We are so blessed that this talented clinician and empathic caregiver has joined our ADVANCED family. And speaking of family, Nurse Julie has two beautiful (!!!) young children.
JEANETTE
Licensed Medical Aesthetician
A native New Yorker without the accent, Jeanette is one fabulous and fashionable Yankee. Her background in the medical field started 15 years ago in pharmaceutical sales, where her passion for great skin care was born. While educating clinicians about prescription dermatology products, Jeanette's interest in the science of skin care and her gracious people skills led her to seek additional training in the aesthetic industry. Now a Licensed Medical Aesthetician, we are thrilled to have elegant, talented, lovely and well-spoken Jeanette here at Advanced. Her combined scientific and aesthetic backgrounds are the perfect match for our Medi.SPA, where her unwavering commitment to helping patients achieve healthy, radiant skin can truly shine.
DELISA
Licensed Medical Aesthetician
Delisa is a highly skilled licensed aesthetician in the medical skin care field who has been a dedicated member of our ADVANCED team since 2005. Her background in fashion design and art, make her uniquely sensitive to the subtleties of skin and beauty. Born in Dallas, she has lived in England, New York City, Montreal and Kansas. Living in these different locations opened her eyes to different cultures, yielding a worldliness and respect for diversity evident in Delisa's graceful and therapeutic touch. With her lovely demeanor, Delisa truly captures the art and pleasure of beautiful skin care. Delisa has a wonderful family and beautiful friendships both within and outside the office that she credits for her amazing joy in life. We thank Delisa for adding joy and beauty to all of our lives.
KAREN
Registered Nurse
Having grown up all around the world, we are so happy that Nurse Desouza is here with us in Dallas. With a Bachelor of Science in Sports Medicine and a Registered Nursing Degree, she has a background in Orthopedic Trauma and Plastic Surgery with 7 years operating room experience. Karen uses her medical and surgical skills to their optimum here at ADVANCED where her kind, honest, and genuine touch and lovely, calming demeanor are prized. When she is not taking wonderful care of our patients, she enjoys travel and spending time with her adorable young family.
MICHELLE
Licensed Medical Aesthetician
The 'other' Michelle is our exceptionally talented Licensed Medical Aesthetician, Michelle D. Having been in the aesthetic industry since 1993, she first worked in a Dermatology practice in Alaska and then ran her own spa before moving to Dallas in 1999. Michelle has experience with numerous lasers, but her forte is providing effective solutions for problematic skin with customized medical spa treatments and great skin care. Michelle is passionate about her work and loves to her patients at ADVANCED, where her clinical aesthetic excellence is highly prized. Michelle's superb skill in facial science is matched by her healing touch and thoughtful intuition. Seriously people, Michelle is the secret to some of Dallas' most luminous faces (including her own!). While she is not taking amazing care of her patients, she loves playing with her adorable grandson, sports, traveling and riding her Harley.
BRITTANY
Patient Care Coordinator / Billing Specialist
Born in Ohio, our cute-as-a-button Brittany was raised in Dallas, Garland, Arlington, Irving, Amarillo, Carrollton, Frisco and Plano (whew!), but she's here in Dallas at ADVANCED now! After spending the early part of her career successfully in retail, she found her passion for medical insurance. Her confident talent for medical billing, obsession for really high heels, clever humor, and lovely smile are valued in our practice. We adore having Brittany with us but when she's away from the office she adores spending time with her family and two pooches.
DANIELLE
Registered Nurse
Forever disproving that beauty, braun and brains cannot co-exist, our nurse Danielle has it all. Originally from Splendora, TX, Danielle graduated from Texas A&M Corpus Christi with her nursing degree. After working on a post-trauma hospital floor, she found her passion for aesthetic medicine and joined the ADVANCED team in 2015. When she is not taking amazing care of our patients, Nurse Danielle is a National Physique Committee bikini competitor.
SARAH
Patient Care Coordinator
The lovely Ms. Sarah recently moved to Texas from California, where she was a massage therapist. She is passionate about horses, and recent rescued a neglected and starved equine. Now she uses her gentle touch and nurturing skills to take amazing care of our patients at ADVANCED and bring a delightful balance to our team. In addition to horseback riding, Sarah enjoys volleyball and crossfit. We all love her soothing calm demeanor, lovely steadfastness and beautiful attitude about life…in general.
LEXI
Registered Nurse
Lexi is one of our lovely, bright and talented RN's. Originally from Sherman, Texas, she now calls Dallas – and ADVANCED – her home. This smart young lady attended the University of Oklahoma where she graduated magna cum laude with her Bachelors of Science degree in Nursing. She started her nursing career in the Cardiothoracic Intensive Care Unit, but knew she was passionate about Aesthetic medicine. She uses all her finely honed clinical skills on our world-class nursing team here at ADVANCED. This sweetheart married her adorable high school sweetheart…and lives happily ever after as a beloved member of the ADVANCED family.
LESLIE
Patient Care Coordinator
Ms Leslie is one of our bright, hardworking Patient Care Coordinators. As a Dallas native, she enjoys going to church and spending time with family and friends…which includes our ADVANCED family. When not at the front desk of the Practice, she is working out or enjoying the great outdoors, especially anything to do with water. But most of all, lovely Leslie loves eating healthy (most of the time!) and her fabulous ADVANCED team.
LEE-ANN
Patient Care Coordinator
Our amazing Ms. Lee-Ann was born in Johannesburg, South Africa, where she began dancing at 3 years old. She continued dance training when her family moved to the United States. She attended the University of Nevada earning a degree in Dance Education and a certification in Dance Education from The Dance Educators of America. A former Washington Redskins Cheerleader, Lee-Ann traveled world-wide with the NFL squad to Cancun, Aruba, the Dominican Republic, India and China, where she participated in such events as China's world-famous New Year Parade, the Beijing International Cultural Festival, the Royal Challengers of India (IPL cricket) music video, and the auditioning and training of an Indian cheerleading team. Ms. Lee-Ann has taught extensively in dance studios throughout DFW with over 300 students. She now devotes her talents, hard work, dedication and love-of-beauty to our practice at ADVANCED as a Patient Care Coordinator. We are so honored to have her lovely charisma in the practice and look forward to seeing her blossom in the Aesthetic industry.